Wilfred B. Young Building
The Young Building (YNG) houses many classrooms and offices of the College of Agriculture, Health and Natural Resources.
1376 Storrs Road, Unit 4067, Storrs, CT 06269
Agricultural Biotechnology Laboratory
The Agricultural Biotechnology Laboratory (ABL) and the Advanced Technology Laboratory (ATL) form UConn's Bio Science Complex (BSC). The Agricultural Biotechnology Lab features a climate-controlled greenhouse and animal research labs used by departments including molecular biology, physiology, and genetics.
1390 Storrs Road, Unit 4163, Storrs, CT 06269
Ratcliffe Hicks Building and Arena
The Ratcliffe Hicks Building and Arena (RHBA) include classrooms, an arena used for student clubs in the College of Agriculture, Health and Natural Resources, a home and garden center, a meat research laboratory, and a computer lab.
1380 Storrs Road, Storrs, CT 06269
Floriculture Greenhouse
The Floriculture Greenhouse (FG) includes six greenhouses for teaching, research, and production. Plant sales and self-guided greenhouse tours are available. Plant sales are run by the UConn Hort Club use: uconnhortclub@gmail.com to contact them for notification of sale dates.
1395 Storrs Road, Unit 4067, Storrs, CT 06269
Plant Science Research and Education Facilities
The 153-acre facility is partially wooded with slightly less than 39 acres under active cultivation. The facility also includes two teaching classrooms; the Hicks-Burr teaching nursery for woody ornamental crops; three greenhouses; and several barns and buildings used for program support, staff, equipment maintenance, and storage.
59 Agronomy Road, Storrs, CT 06268
Soil Nutrient Analysis Laboratory
The University of Connecticut Soil Nutrient Analysis Laboratory (SNAL) has been serving the farmers, greenhouse growers and residents of Connecticut for over 50 years. The lab offers a variety of services to the public and the University: provides an inexpensive means for both agricultural producers and home owners to test their soil fertility and receive environmentally sound limestone and fertilizer recommendations; analyzes research samples for University faculty and graduate students and serves as a teaching laboratory for several Department of Plant Science classes; and provides outreach and education to the public about wise soil management and fertility practices.
6 Sherman Place, Unit 5102, Storrs, CT 06269-5102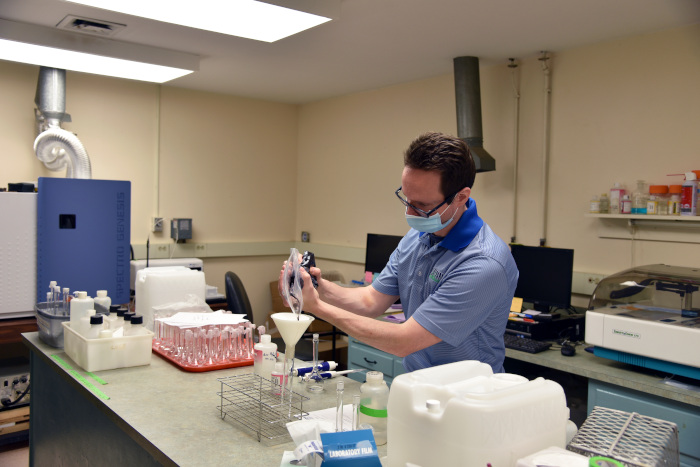 UConn Compost Facility
The agricultural composting facility has been operating since late-August 2010 and, according to Farm Services, is composting more manure, leaves and landscaping waste than was originally projected – at the rate of about 70 tons of manure and 20 yards of leaves/landscaping waste per windrow. This will greatly help UConn comply with solid waste and nutrient management laws applicable to Farm Services' and Facility Operations' activities.
1396 Stafford Road, Storrs Mansfield, CT 06268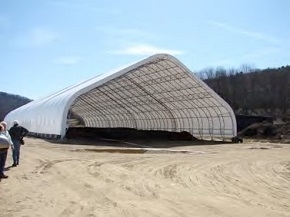 Waxman Conifer Collection
The late Dr. Sidney Waxman worked for more than 40 years on the selection of new dwarf forms of conifers developed from witches'-broom seeds or tissue. Many of these forms have been named and introduced as University of Connecticut cultivars and are now commercially available in nurseries. Part of UConn's Horticulture Research Display Gardens, the Waxman Conifer Collection is one of the few sites where the mature forms of Dr. Waxman's famous dwarf conifers can be seen and studied. Adjacent to town land, its park-like setting makes it a popular destination for town residents seeking a leisurely stroll.
Corner of East Road and Route 195, Storrs Mansfield, CT 06268