Extension & Outreach
UConn Extension is a statewide educational outreach system that connects UConn's cutting-edge research with Connecticut residents and businesses. We're proud to be part of this engine that fuels Connecticut's economy, provides training to the state's diverse populations, and helps improve quality of life for a sustainable future. Through UConn Extension, faculty and staff within the Department of Plant Science and Landscape Architecture can help in a variety of ways, from soil issues to pest management to growing better crops. PSLA is also home to several outreach centers that provide invaluable service to residents at reasonable rates.
Home & Garden Education Center
The UConn Home & Garden Education Center (HGEC) is a horticultural informational resource for the residents of Connecticut and beyond. We're proud to help over 400,000 aspiring gardeners each year! No matter what type of challenge you're facing, we're here to answer all of your questions, whether you're a residential gardener or a business in need of guidance.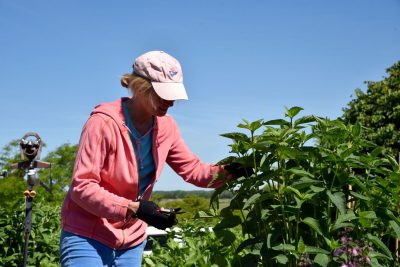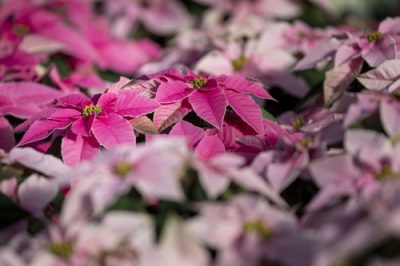 UConn Plant Diagnostic Laboratory
Not sure why your indoor plants, home garden, or commercial crops aren't thriving? UConn's Plant Diagnostic Laboratory has the expertise and equipment to effectively diagnose plant problems including diseases, insect pests and abiotic causes. We rely on a variety of approaches to get to the root of the problem, from visual inspection to microscopy, nematode services, serological tests, and more. We also work collaboratively with partner organizations, the UConn Soil Testing Laboratory and the Home & Garden Education Center, to get you accurate information and suggestions to improve plant performance. 
Soil Nutrient Analysis Laboratory
The University of Connecticut Soil Nutrient Analysis Laboratory (SNAL) has been serving the farmers, greenhouse growers and residents of Connecticut for over 80 years. We process over 14,000 samples each year to provide a cost-effective way for agricultural producers, homeowners, and gardeners to test their soil fertility and receive environmentally sound recommendations. We're also all about education. Through our analyses and outreach efforts, we inform clients and the public about wise soil management and fertility practices. We also offer nitrogen testing for commercial agnomical and commercial vegetable growers.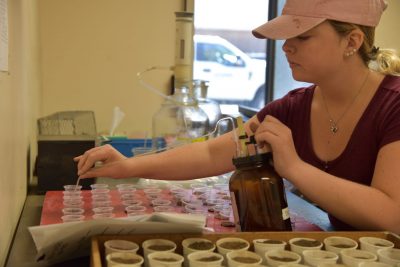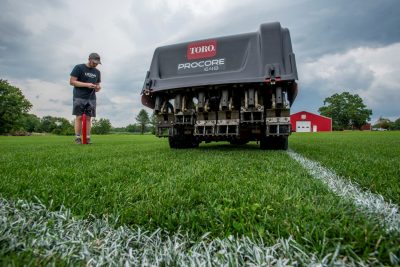 Turfgrass Disease Diagnostic Center
The UConn Turfgrass Disease Diagnostic Center serves golf course, athletic field, and landscape turfgrass professionals throughout New England. Turfgrass disease epidemics have the potential to severely impact widespread turf areas, compromising the functional utility of the area.  Proper identification of biotic or abiotic causes of turf decline is essential to implementing effective control and remediation strategies. Our service provides rapid diagnosis (≤ 24 hours of receiving samples) in a written report including color photos and recommendations. 89% of patrons report that recommendations are "Extremely Effective" or "Very Effective" in helping affected turfgrasses recover.