Welcome to the Department of Plant Science and Landscape Architecture! We offer Master's and Doctoral degrees with strong emphasis on research in conjunction with a faculty member. Research opportunities vary from biotechnology and ornamental plant improvement to pest and risk management and landscape architecture. The MS and PhD degrees may be awarded in Plant Science, with concentrations in Agronomy, Horticulture, Landscape Architecture, Plant Breeding, Plant Environment, Soil Science, or Soil Chemistry.
There are two Master's degree options, Plan A and Plan B. Plan A has a research component and candidates are eligible for a graduate assistantship. The Plan B option consists of additional coursework beyond Plan A and there is less emphasis on research. The Plan B option does not provide for graduate assistantship funding.
Before acceptance to our graduate program, candidates must identify a faculty member that will agree to serve as their graduate advisor. Only students that have established such an agreement with a faculty member can be accepted into a program. Accepted students may receive a graduate student assistantship, which provides a stipend and tuition waiver. Graduate assistantships require that students serve the department through research activities or as teaching assistants or both.
Thinking of joining us?
We strongly encourage you to contact individual faculty members directly about their research programs and available opportunities to join their lab group. Please also see our Graduate Student Admissions page for steps and information on applying.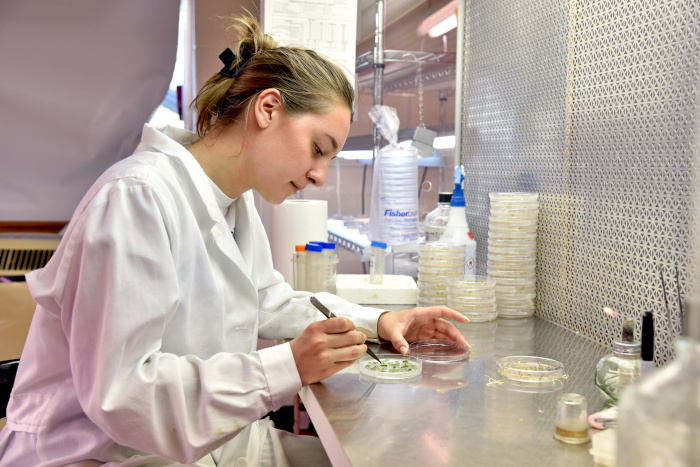 ---
Graduate Program Contact:
Julia Kuzovkina
860-486-3438