Be a Part of Something That Lets You Grow
The Department of Plant Science and Landscape Architecture (PSLA) not only prepares future leaders but also helps you grow and build your future. As a department, we are committed to fostering an inclusive environment where all students can thrive. Our students learn from committed educators and mentors in some of the most cutting-edge areas like cannabis horticulture, urban landscape design, and more. Together we're working towards a more sustainable future by exploring and expanding knowledge in plant science and the planning, design, and management of diverse landscapes. We prepare our students to meet local and global challenges by harnessing the research, education, and outreach excellence of Connecticut's flagship university.
Our department offers two Bachelor of Science Degrees, a 2-year Associate of Applied Science Degree, and seven minors. We also offer qualified students with a BS or BA degree (or equivalent) the opportunity to obtain the degrees of Master of Science (MS) and Doctor of Philosophy (PhD). We are dedicated to preparing the next generation of leaders in the fields of plant science and landscape architecture. We focus on the interaction of plants, soils, and the use of land for the mutual benefit of people and sustainable environments. Our programs emphasize experiential learning which gives students internship and research opportunities with our faulty, labs, extension services, and research farm. Our goal is to help students thrive and acquire knowledge that puts them on a path to successful careers.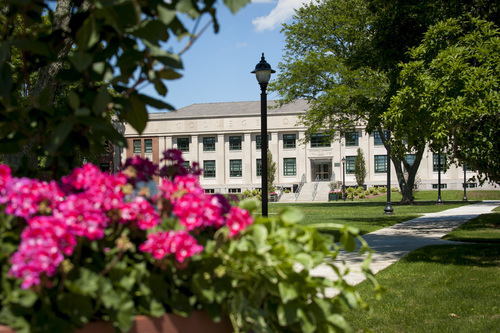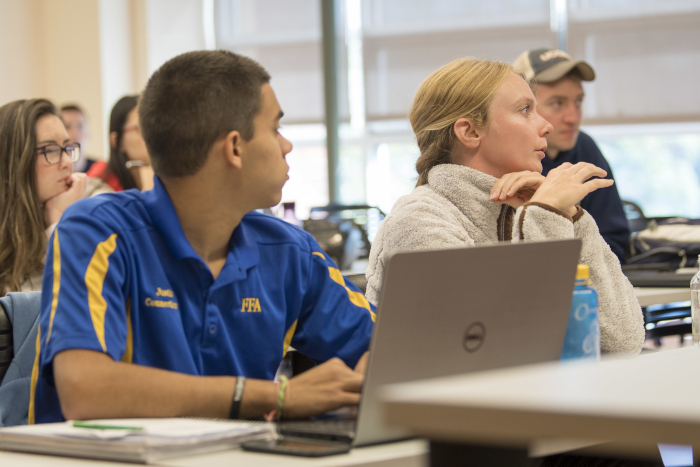 Bachelor of Science in Landscape Architecture
We design, research, teach, and do public outreach, imagining vibrant communities and creating places of value; while protecting and restoring our natural and cultural resources. We strive toward actionable and collaborative practices that address climate justice and social equity. If you are a spatial thinker and you love art and design and you love plants and horticulture, then this is the program for you.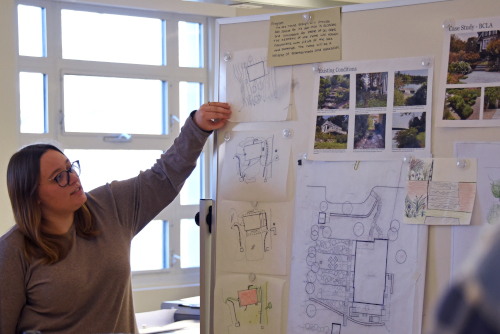 Bachelor of Science in Sustainable Plant and Soil Systems
The Sustainable Plant and Soil Systems major offers concentrations in Environmental Horticulture, Sustainable Agriculture, and Turfgrass Science. Our program focuses on the science and practices associated with sustainable plant production and use within managed systems. If you're someone who loves plants, wants to learn about plant development, production, and management, and has an interest in reducing environmental impacts on our planet, this is the major for you. Across all concentrations, students benefit from enhanced interaction with faculty through small classes and personalized advising and have the opportunity to gain real-world experience through internships and research.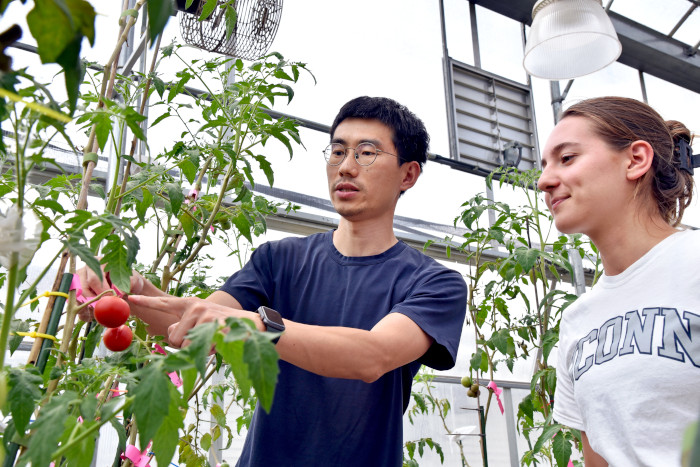 Associate of Applied Science in Plant Science
The Plant Science program in the Ratcliffe Hicks School of Agriculture is offered by our department. Plant Science majors can choose from three concentrations; Ornamental Horticulture, Turfgrass Management, and Sustainable Crop Production. Our concentrations offer students the opportunity to gain a hands-on experience and design a unique educational experience. We offer a diverse curriculum covering many aspects of plant science, including course work in turfgrass management, soil science, garden center management, pest control, vegetable production, and more. Our students have the opportunity to gain practical experience and engage in career networking through internships.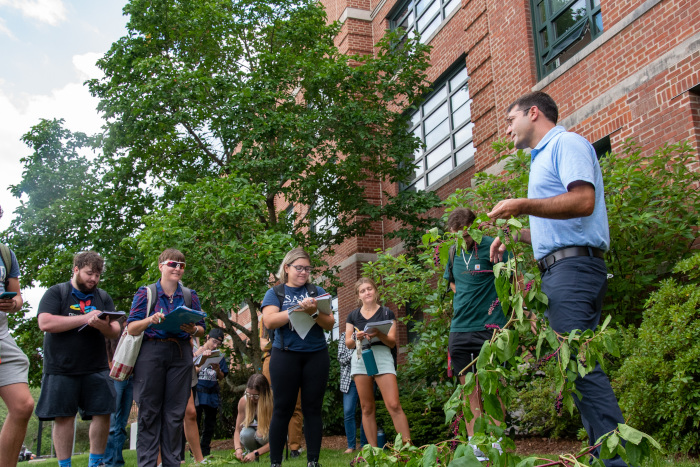 Student Clubs & Organizations
Explore extracurricular activities in our department!
Horticulture Club
Turf Club
Cannabis Club
Beekeeping Club
EcoGarden Club
UConn Student Chapter of the American Society of Landscape Architects
Join our clubs to get involved in plant sales, field trips, networking opportunities, gardening, hands-on educational activities, discussions and more!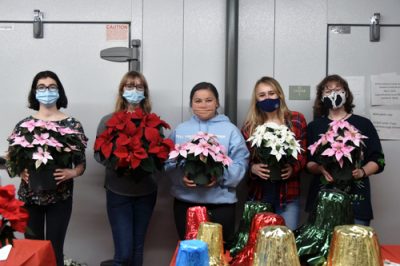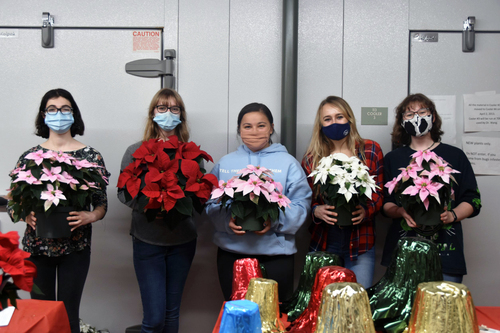 The College of Agriculture, Health and Natural Resources offers over $800,000 annually in scholarship awards to students in CAHNR and the Ratcliffe Hicks School of Agriculture. View our Scholarships page to see a list of outside organizations and foundations that offer scholarships to students majoring in our programs.