Be a Part of Something That Lets You Grow
The Department of Plant Science and Landscape Architecture (PSLA) not only prepares future leaders but also helps you grow and build your future. As a department, we are committed to fostering an inclusive environment where all students can thrive. Our students learn from committed educators and mentors in some of the most cutting-edge areas like cannabis horticulture, urban landscape design, and more. Together we're working towards a more sustainable future by exploring and expanding knowledge in plant science and the planning, design, and management of diverse landscapes. We prepare our students to meet local and global challenges by harnessing the research, education, and outreach excellence of Connecticut's flagship university.
Our department offers two Bachelor of Science Degrees, a 2-year Associate of Applied Science Degree, and seven minors. We also offer qualified students with a B.S. or B.A. degree (or equivalent) the opportunity to obtain the degrees of Master of Science (M.S.) and Doctor of Philosophy (Ph.D.). We are dedicated to preparing the next generation of leaders in the fields of plant science and landscape architecture. We focus on the interaction of plants, soils, and the use of land for the mutual benefit of people and sustainable environments. Our programs emphasize experiential learning which gives students internship and research opportunities with our faulty, labs, extension services, and research farm. Our goal is to help students thrive and acquire knowledge that puts them on a path to successful careers.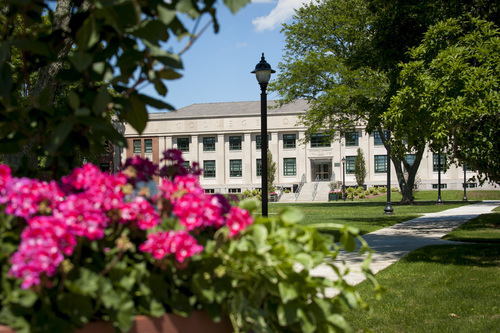 Bachelor of Science Degrees
Landscape Architecture
This is a nationally accredited, professional degree program. Students earn a BSLA degree.
Ecology, people, place and community are just a few of the words landscape architects use every day as they strive to solve the complex problems of planning vibrant communities and designing places of value while protecting and restoring our natural resources.
150 years ago, Connecticut's own Frederick Law Olmsted called for the conservation of the Yosemite Valley, designed Central Park, solved the flooding of Boston's Back Bay Fens, planned campuses across the United States and introduced the world to landscape architecture.
Today landscape architects are creating the High Line Trail, restoring landscape systems in the Lower Don Lands of Toronto, designing the 9/11 Memorial, planning Olympic villages and remaking campuses and communities around the world.
Click here to visit the American Society of Landscape Architects' design page.
If you are interested in protecting nature; if you love to see happy people; if you think about how to make better cities; if you like to build things; if there are outside places that have touched your soul; if you want to make a better world you should come join us.
Sustainable Plant and Soil Systems
The Sustainable Plant and Soil Systems major offers concentrations in Environmental Horticulture, Sustainable Agriculture, and Turfgrass Science. The program focuses on the science and practices associated with sustainable plant production and use within managed systems. Our courses emphasize practices and concepts related to reducing environmental impact during production and in managed land use systems.
Our concentrations are focused on the development and production of plants for food, fuel, fiber, and landscapes that are grown in field conditions and controlled environments; management practices for building landscapes and surfaces used for recreational and sporting activities, and the development and management of ornamental trees, shrubs, grasses, native species, and plants and soils that perform ecosystem services in recreational, urban, and suburban settings to meet functional and aesthetic requirements. Across all concentrations, students benefit from enhanced interaction with faculty through small classes and personalized advising and have the opportunity to gain real-world experience through internships and research.
Ornamental Horticulture Concentration
The Ornamental Horticulture concentration reflects the diversity of the industry in the state. Despite its urban nature, Connecticut has more trees and green space per square mile than any other state. The state ranks tenth in the nation in nursery production and has a strong greenhouse industry as well as viable orchard, vegetable, Christmas tree, and pick-your-own operations. Florists, garden centers, landscapers, groundskeepers and arborists are also growing industries. With this diversity in mind, the Ratcliffe Hicks School of Agriculture offers balanced curricula covering many aspects of plant science. Students studying Horticulture may choose to focus on Floriculture, Nursery Management, and/or Landscaping.
Turfgrass Management Concentration
The Turfgrass Management concentration is designed to provide students with basic and applied knowledge in turfgrass science and management.  Formal and informal learning settings offer students the opportunity to gain a great deal of hands-on experience and design a unique educational experience, with exposure to all aspects of the industry. Students complete course work in turfgrass management and other related fields, such as soil science and fertility, pest control, ornamental horticulture, landscape design, environmental science, and business management.  Internships arranged with landscape or lawn care businesses, golf courses, athletic facilities, and municipal, state or federal agencies allow students to gain practical experience and engage in career networking.
Sustainable Crop Production Concentration
The Sustainable Crop Production concentration reflects an expanding field of interest in food and forage crops grown locally, regionally, and nationally, with an emphasis on environmentally sound practices, and the sustainable management of agricultural and horticultural lands through practices that optimize soil health. Local and organic production practices are emphasized along with technologies for crop production in urbanized setting such as controlled environment agriculture. Internships with commercial and private farming operations, as well as at the UConn Spring Valley Student Farm, provide experiential and service-learning opportunities.
Our department offers the following minors:
Ornamental Horticulture
Integrated Pest Management
Turfgrass Management
Cannabis Cultivation
Agricultural Biotechnology
Sustainable Food Crop Production
Sustainable Community Food Systems
Plant Science M.S. and Ph.D.
Our department offers the degrees Master of Science (M.S.) and Doctor of Philosophy (Ph.D.).
The M.S. and Ph.D. degrees may be awarded in Plant Science, including Agronomy, Horticulture, Plant Breeding, Plant Environment, Soil Science, and Soil Chemistry.
The M.S. degree may be awarded in Landscape Architecture.
Student Clubs & Organizations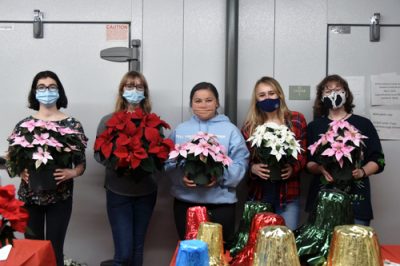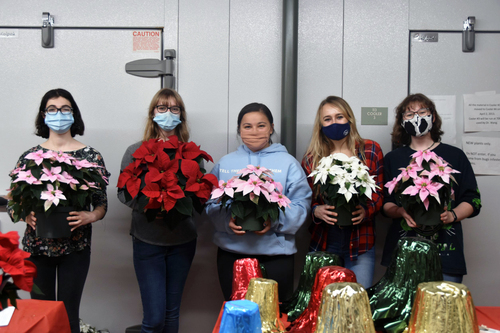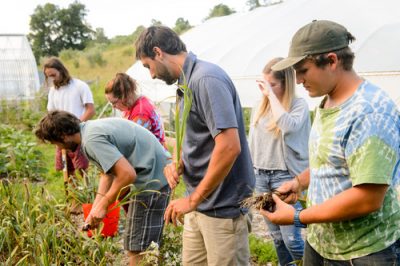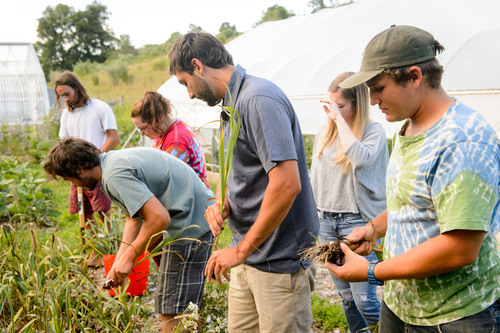 Our Scholarships page has a list of organizations and foundations that offer scholarships to students majoring in our programs. The College of Agriculture, Health and Natural Resources also offers over $800,000 annually in scholarship awards to students in CAHNR and the Ratcliffe Hicks School of Agriculture. Click below to learn more.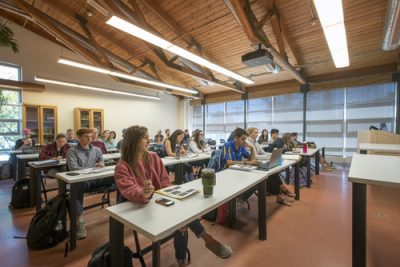 Visit and Apply
Tour UConn's Storrs campus and explore programs for admitted students like UConn Bound Days and UConn's Husky-for-a-day program.