Sustainable Plant and Soil Systems
The Sustainable Plant and Soil Systems major at the University of Connecticut offers hands-on learning, development, and application of knowledge and skills to solve contemporary problems across plant production systems. Through a multidisciplinary community of faculty, staff, and students, our program embraces the diverse expertise, experiences, interests, values and beliefs, and backgrounds of our community in working individually and collaboratively toward fulfilling UConn's land-grant mission. This program promotes collaboration, curiosity, and innovation through experiential and service-learning application of knowledge, development of skills, and growth in socially-involved attitudes aligned with promoting sustainable plant production, maintaining healthy soils, restoring natural habitats, reducing environmental impact, and addressing contemporary climate challenges. Graduates of the program possess the skills to collaborate and integrate with other disciplines to positively impact our communities and the state.
The Sustainable Plant and Soil Systems major offers concentrations in Environmental Horticulture, Sustainable Agriculture, and Turfgrass Science. The program focuses on the science and practices associated with sustainable plant production and use within managed systems. Our courses emphasize practices and concepts related to reducing environmental impact during production and in managed land use systems.
Our concentrations are focused on the development and production of plants for food, fuel, fiber, and landscapes that are grown in field conditions and controlled environments; management practices for building landscapes and surfaces used for recreational and sporting activities, and the development and management of ornamental trees, shrubs, grasses, native species, and plants and soils that perform ecosystem services in recreational, urban, and suburban settings to meet functional and aesthetic requirements. Across all concentrations, students benefit from enhanced interaction with faculty through small classes and personalized advising and have the opportunity to gain real-world experience through internships and research.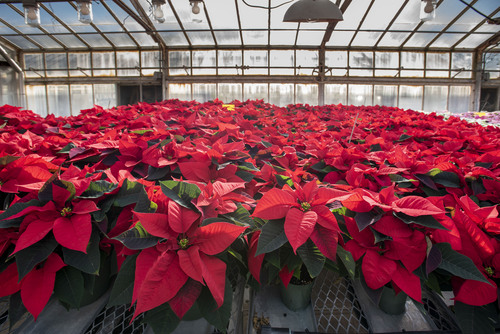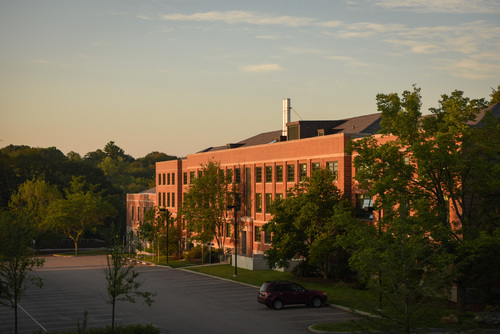 Our Post-Graduation Statistics
The UConn Center for Career Development collects undergraduate student outcomes data (First Destination data). First Destination refers to undergraduate outcomes within the 6 months following graduation. The data is collected through a survey distributed to students at graduation, and again in the months following, to gain insight into their lives post-graduation.
Data collected from 2016-2022 shows 57.5% of our SPSS graduates are employed, 25% are continuing their education, and 17.5% are either continuing their education or seeking employment. This data is consistent with university-wide graduation data, which shows 60.5% of all UConn graduates employed, 25.8% continuing education, and 12.1% seeking employment or continuing education.
Top Employers
The following is a list of the most common employers that students have reported working for post-graduation. Only employing organizations are listed below. This is not a complete list of all employers, but employers listed by our graduates who completed the survey.
| | |
| --- | --- |
| Beltane Farm | Riverside Nursery |
| C3 Industries | Somerset Hills |
| Canterbury Horticulture | Sprigs & Twigs |
| Country Club of Brookline | Stone Acres Farm |
| Farm Neck Golf Club | Treehouse Brewing |
| FarmTek/GrowersSupply | US Botanic Garden |
| Flowers Etc | Victoria National Golf Club |
| H2O Farm | Vineyard Golf Club |
| New Images Landscaping | Winterberry Gardens |
Starting Salary
The salary data below is based on self-reported salary data for full-time employment. This data does not reflect bonuses or any other monetary benefits. This data reflects salary as reported from 2016-2022. This salary data is also on par with data collected from the College of Agriculture, Health and Natural Resources, from 2016 to 2022, across all programs. 
Mean: $37,870 yearly
Median: $34,320 yearly
---
Page last updated: 4/4/2023